1 - Beginner trading tool and market understanding
Before you dive deep into the technical indicators and analysis of coins, it is important to have to good grip over the tools you will be using on a daily basis. This will help you enhance and build out a steady workflow for technical analysis, monitoring price, storing and moving your coins neatly and save a lot of time. This is critical as you need to maintain a good balance rather than aiming to maximize returns and measuring it proportionally to the amount spent in front of a screen.
In this post, we will go over the following:
Exchanges - Going over the most popular exchanges
Portfolio tracking - Tools to track your portfolio
Wallets - How to store your coins, and a little bit about hardware wallets
CoinmarketCap - Cryptocurrency markets overview
CoinMarketCal - A calendar for important releases and events
TradingView - Trading analysis and charting tool.
Twitter - Using twitter to stay updated
Exchanges
In order to trade crypto, the first thing you need to do is get on an exchange. These are platforms where you can deposit your money and buy/sell coins of your liking. The most popular exchange right now is Binance, which has a daily volume of ~$1.6 billion dollars. This is by far, the best exchange for crypto-to-crypto trading.
Apart from this, the most popular exchanges for buying and selling coins with fiat are:
Portfolio Tracking
As with any trader, you need to be able to accurately track your cryptocurrency holdings and portfolios.
Delta - Definitely one of the most popular portfolio trackers. Supports syncing portfolios between devices, and has a sleek UI. Also allows you to link your exchange accounts so it can read your order history and automatically log trades. Hassle free experience, 100% recommended
Blockfolio - Mobile only app which allows you to track your cryptocurrency portfolio, and track price action, set alerts. One unique feature is 'Signal' which allows development teams to send out updates to users, effectively serving as a bridge for communication.
Wallets
Storing your cryptocurrencies safely is an extremely important aspect, considering the fact that there are lots of attack vectors, and a lot of impersonation scams going around.
Put in short, there are mainly three types of wallets; online, offline, cold storage/hardware wallets.
Online wallets: These wallets have a username and a password combination that you use to login and the private keys are stored by the provider, usually encrypted. Although this means ease of use, it is not recommended to trust a third party.
Offline wallets: Paper wallets, which are essentially a paper with QR codes for the public and private keys are really beneficial as they are not exposed online. However, using them is not as easy as expected.
Hardware wallets: Once you start trading a lot, and are handling a lot of money, it is recommended to invest in a hardware wallet. These are secure elements which store the private keys on a chip, and the signing of transactions(executing transactions, signing messages etc) takes place inside the secure element, and is by far, the safest way to store your coins. The most popular and safest wallet is the Trezor.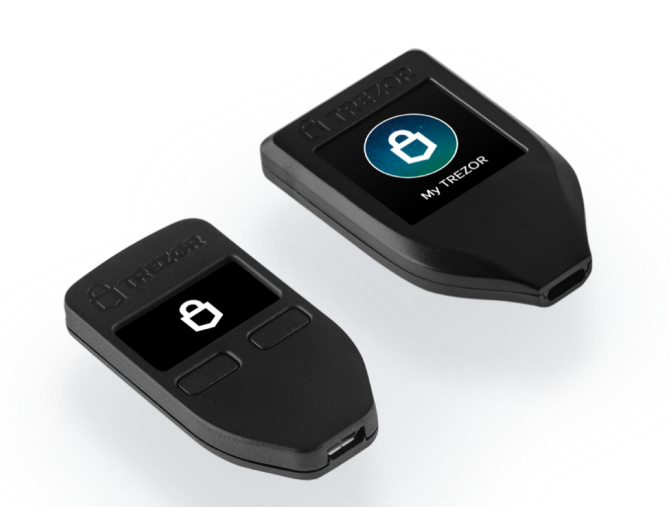 https://i.gyazo.com/87d2a1c418597047654552af159cc0d1.png
Another hardware wallet startup, Ledger, which recently raised $75 million has a series of products which might interest institutional as well as retail traders. Their Ledger Nano S is the most cost effective solution, and once again, is recommended.
https://www.ledgerwallet.com/images/products/lns/ledger-nano-s-fold-medium.png
CoinMarketCap
As you progress through your trading journey, you will notice that you will end up visiting a bunch of websites frequently. One of them is CoinMarketCap, which gives you a high level overview of the market, and the general market sentiment.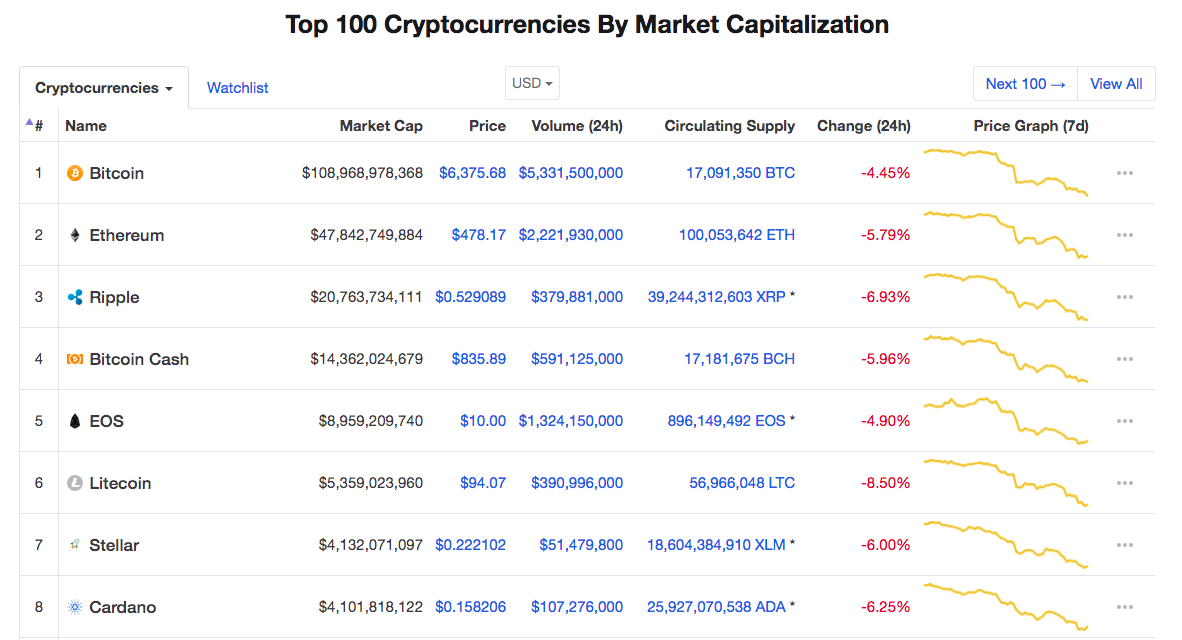 https://i.gyazo.com/46899de451be0807a7515607f3e2d5bd.png
In the image above(June 13, 2018) you notice that most of the coins have gone down, and we are currently in a partially bear market, which means that the prices are falling. In general, it is recommended not to trade in bear markets unless you spot inefficiencies you are completely sure of.
Furthermore, if you click on a specific coin, you are presented with more information pertaining to that coin such as the markets it is trading on, charts, social data, block explorer links, reddit posts etc.
https://gyazo.com/4af4d8eea6d1be58b43bcf87976ee21f.png
CoinMarketCal
CoinMarketCal is a tool that helps you identify major releases, launches, partnerships that a coin has in the works. More than often, price is correlated directly to a specific event or a launch, which helps you identify coins to trade based on a fundamental perspective.
Users submit events, and they are validated by the users themselved voting as to whether they are real or fake. Additionally, there are 'proof' buttons on each event's card which help you further the claims of the event.
We will have a post soon wherein we go into a case study identifying an event, going back in time and correlating with the price and measuring the potential profits, along with a simple workflow we use to scout for opportunities.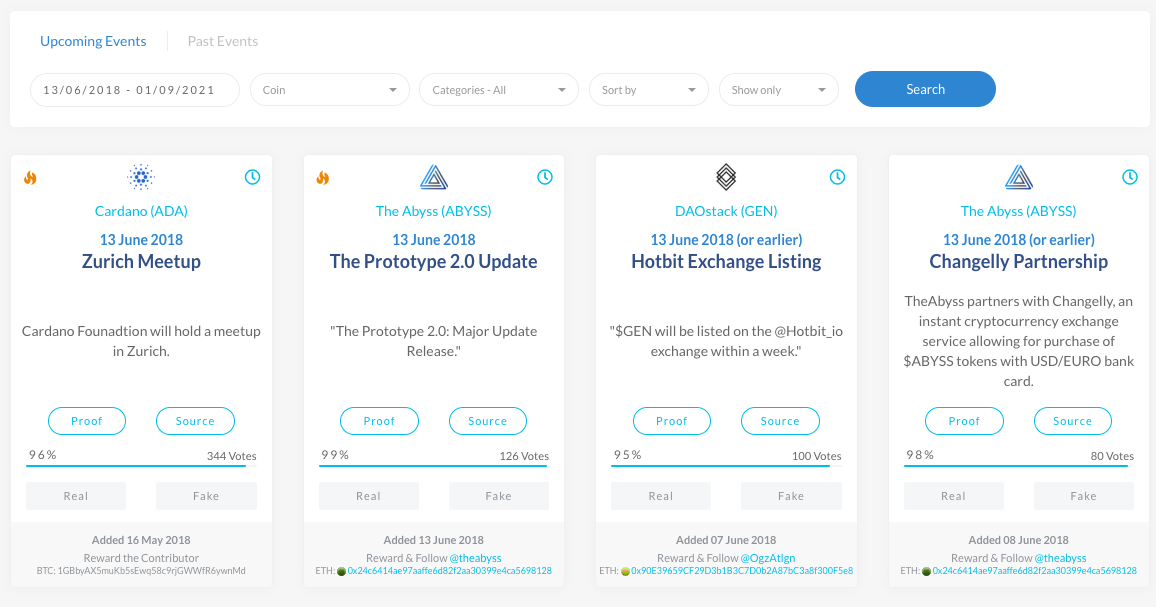 https://i.gyazo.com/eb93454f5eb859a09fb0e6585da593ef.png
TradingView
TradingView is by far, the most important tool while you go about with your technical analysis, monitoring prices, and looking at what other traders think about a particular coin.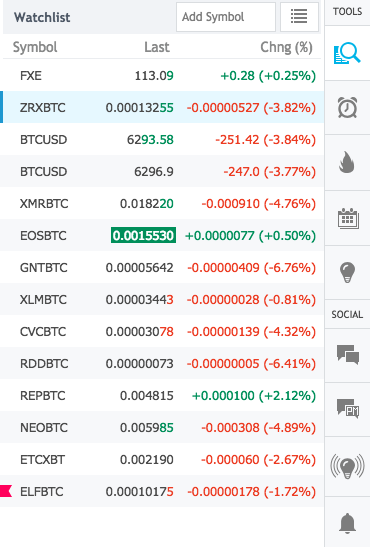 https://i.gyazo.com/00afee9dc109c71746562ca67dfea2f9.png You have a watchlist tab on the sidebar to the right, which you can use to add coins, and track prices in realtime.
Once you click on a specific coin, you are sent to a page which has a chart, and trading ideas published by other traders.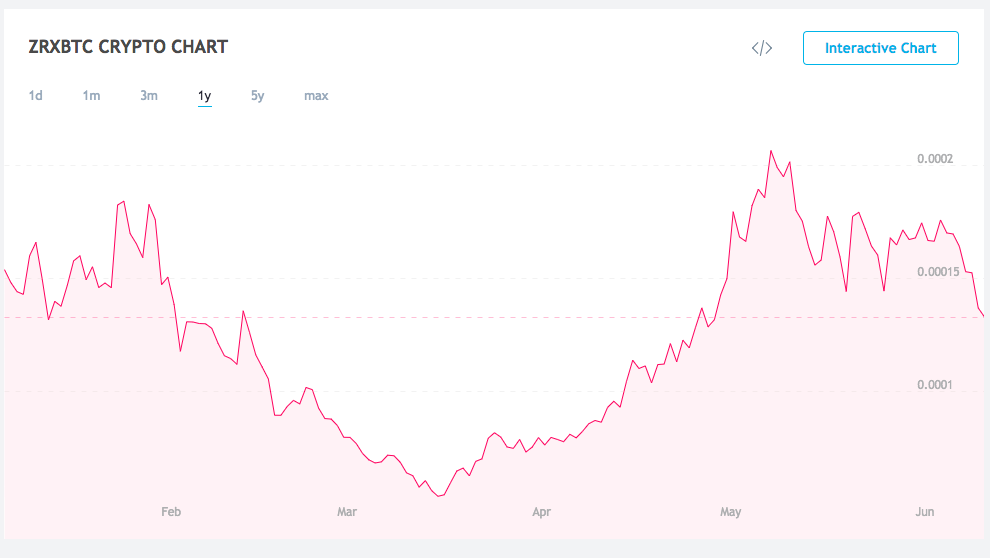 https://i.gyazo.com/482f5d9c572a1577c83caf0ff8e4014f.png
You also have a technical analysis summary which you can use to gauge the predictions being made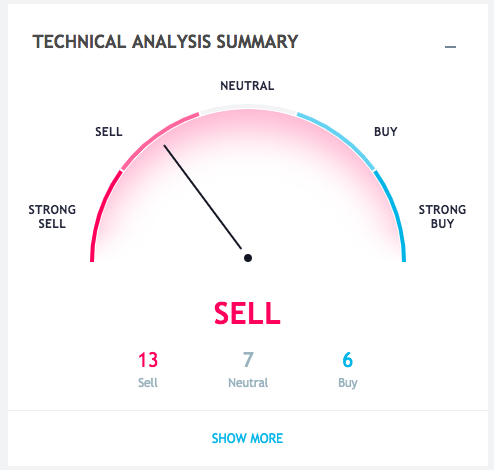 https://i.gyazo.com/9acae72b8481053d4f697a0ed03cc586.png
As you can see above, there are 13 ideas that say the price is going down, 7 neutral and 6 buy ideas published.
Upon clicking on 'Interactive chart' you are presented with the dashboard which has the candlestick data, which you can change the timeframe of(1 min, 5 min, 15min, 30min, 45 min, 1 hr, 2hr, 4hr, 1 day etc). Apart from this you can add indicators such as RSI, MACD, etc(we will learn more about these later). Additionally, there are drawing tools as well, which you can use to plot support and resistance levels, retracements etc. I have plotted two indicators, RSI and MACD, which are visible underneath the candlestick graph.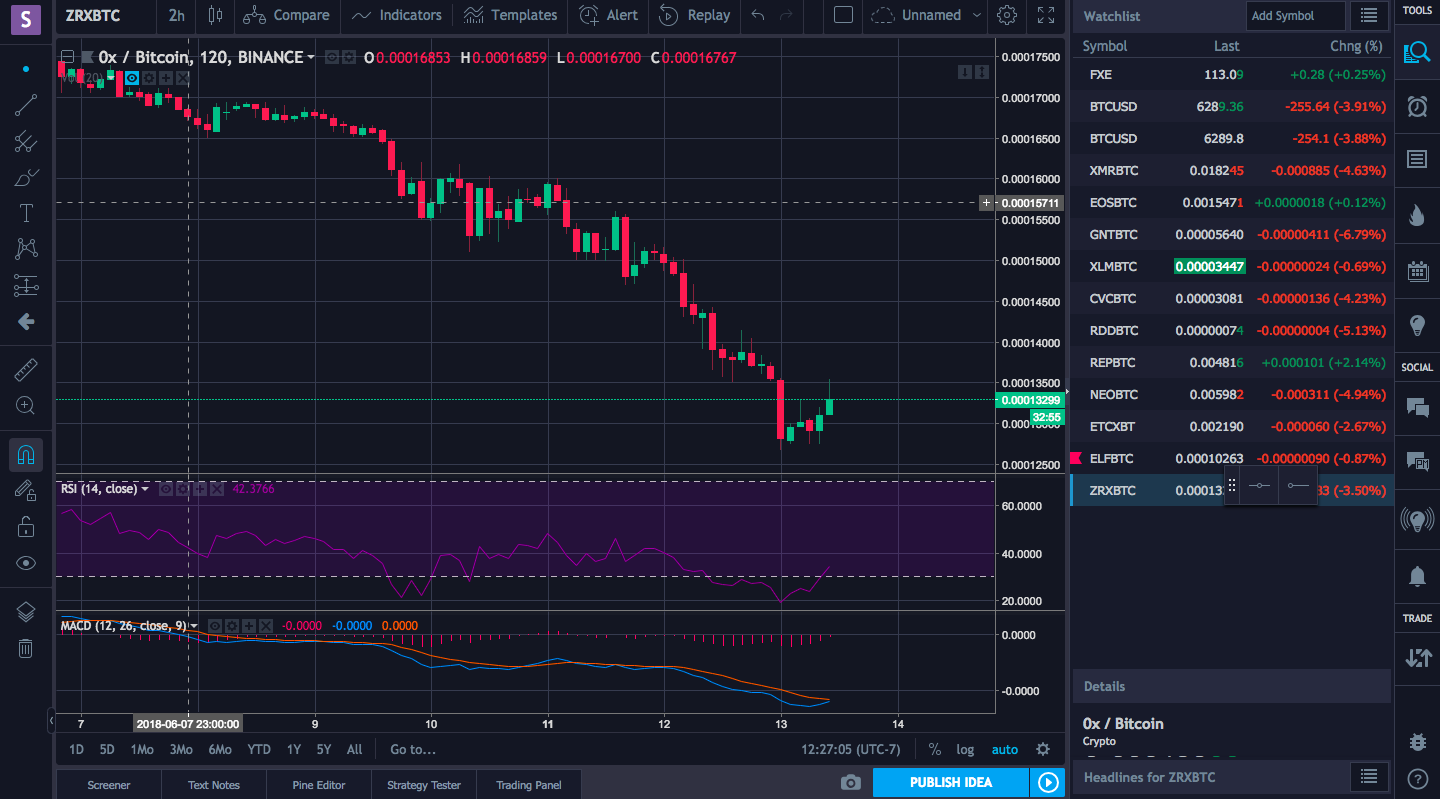 https://i.gyazo.com/3817371b7a4251ee247d8cac742ec2aa.png
Twitter
Twitter is a microblogging website which is extremely popular in the crypto space. Traders voice their opinion, post their technical analysis, make calls on specific coins, and companies announce new features and product updates which may or may not have an effect on the price. However, if you currently dont use twitter, it is highly recommended to signup for an account and get started following major cryptocurrency traders and companies in the space.
A simple example is Coinbase recently announcing intentions to add ETC onto their platform going forward.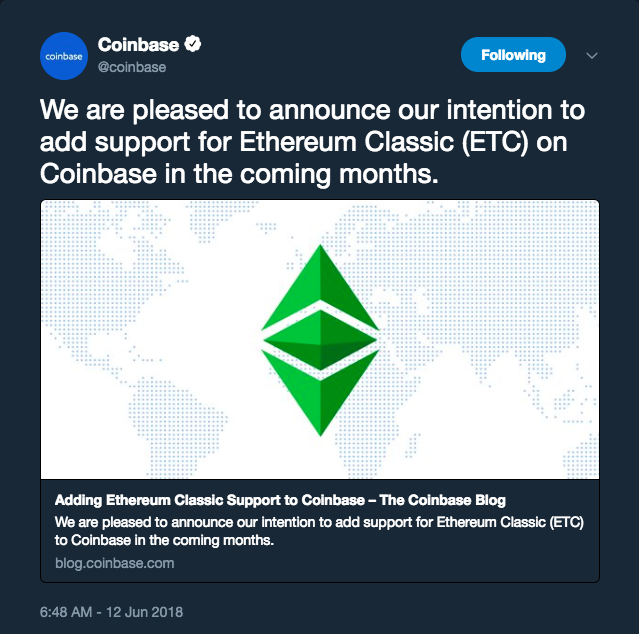 https://i.gyazo.com/fe944c46418cfee6e995845ca1f506e5.png
This created a huge spike in the ETC/BTC trading pair.